Beginner Japanese Class for International Students, Researchers and Their Families
Outline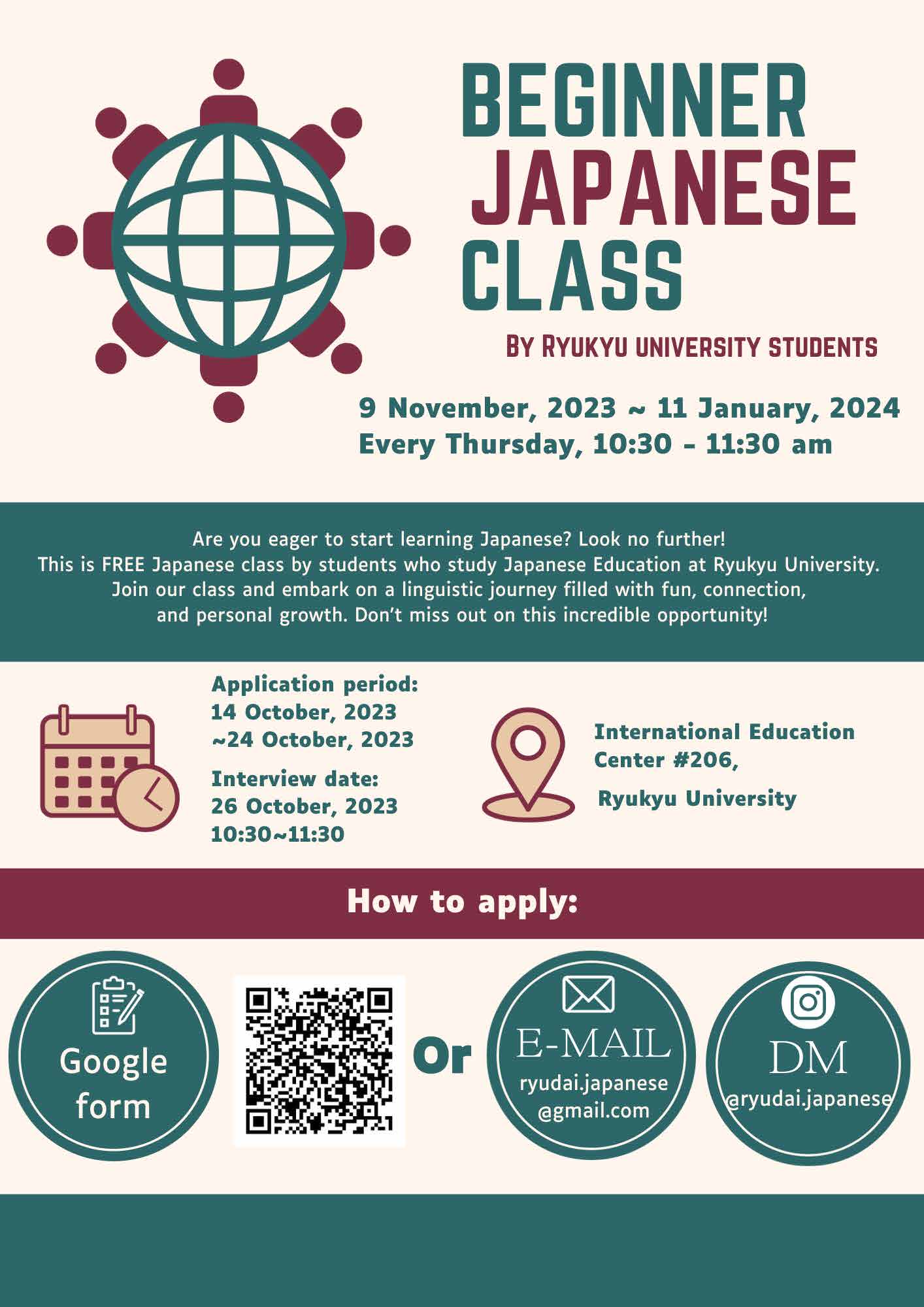 Coordinator
About Application
Application Form: go to the online form via QR code in the poster above.
Contact: The student team of teaching practice, sub-major in Japanese language education (Please see the poster for the contact email address.)
About Education
Global Education Center
Ms. Kayoko SASAKI
TEL:+81 (0)98-895-8113 Email: daisukes at lab.u-ryukyu.ac.jp  *Replace "at" with at-mark.