→ International Student Unit Director
About Global Education Center International Student Unit
Objectives of the Education Center International Student Unit
In line with its vision of becoming an institution with a truly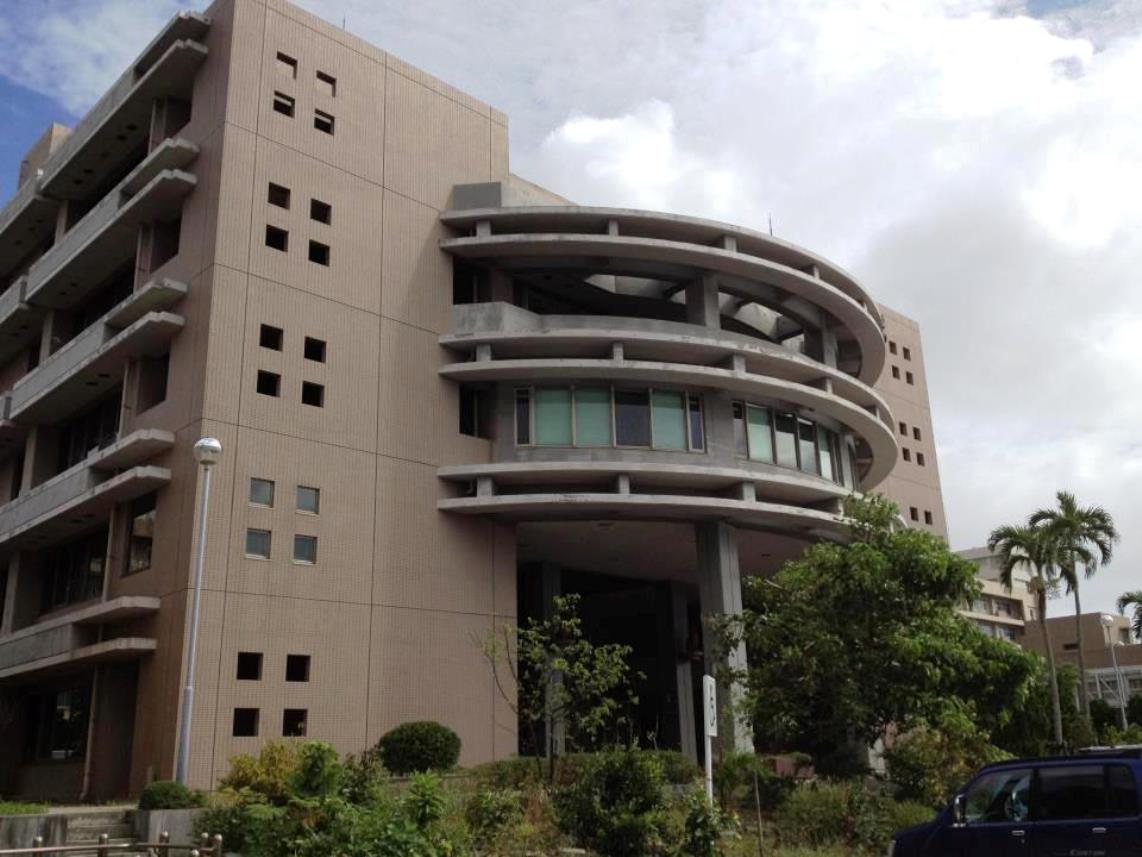 vibrant and international culture, the University of the Ryukyus actively recruits international students from many countries around the globe. As of 2016, some 286 foreign students from 44 countries and regions are pursuing learning opportunities at the University.
The center plays a pivotal role in promoting international exchange by providing instruction in Japanese language and culture to prepare students for their respective specialized studies, as well as administering care and assistance for students' academic and personal needs.
In addition, the center provides information and assistance to local students planning to study abroad.
-International Student Statistics
 as of May 1, 2016 (
PDF
)
*International Collaboration Section, General Strategic Planning Division's Website
---
In line with the goal of becoming an educational institute possessing both local and global perspectives for the advancement of world-class educational and research, the University actively promotes bilateral student exchange through the following initiatives:
Promotion of Foreign Student Intake
1. Ensuring quality of inbound student exchange initiatives
2. Promoting initiatives for foreign students from Asia and Pacific region (particularly Pacific Islands)
3. Stimulating student participation from people of Okinawa descent in North, Central and South America
Boosting Programs for Foreign Student Intake
1. Expanding special programs for international graduate students
2. Promoting initiatives to boost foreign student intake in tropical sciences
3. Expanding the reach and depth of short-term study abroad programs
4.  Boosting the contents of Japanese language and Japanese culture programs
Promotion of Outbound Student Exchange
1. Providing information on study abroad opportunities, boosting counseling services for students who wish to study abroad
2. Enriching support for students during and after their terms overseas
Stimulating student exchange with our partner universities
1. Increasing the number of partner universities and boosting mutual student exchange
2. Promoting inbound student exchange through short-term exchange programs
3. Encouraging students to study abroad at partner universities
Refining frameworks for inbound student exchange
1.  Improving infrastructure including dormitories and scholarships for international students
2. Boosting support for students' academic and campus life, creating opportunities for interaction with Japanese students and local communities
Significance of Student Exchange
1. Promotes the sharing of foreign cultures through interactions between Japanese and international students
2. Forges mutual cultural understanding and nurturing of talented individuals imbued with a sense of world peace
3.  Nurtures internationally-minded individuals who are able to contribute to the global community
4.  Enables contributions to international society by fostering talent in developing nations
5. Encourages rediscovering of Japanese and Okinawa culture, and enabling its promotion to the rest of the world